Community Bank of Missouri
Account updates, right at your fingertips
Receive quick, convenient account information right on your phone.

Home Loans for Dream Homes
Whether you're buying a starter home or mansion, we'll have a loan to fit your budget. 
Stop by today and let us turn your dream home into reality.

Checking accounts that fit your lifestyle
We have a variety of checking accounts to fit the individual needs of our community.

Your Community. Your Bank.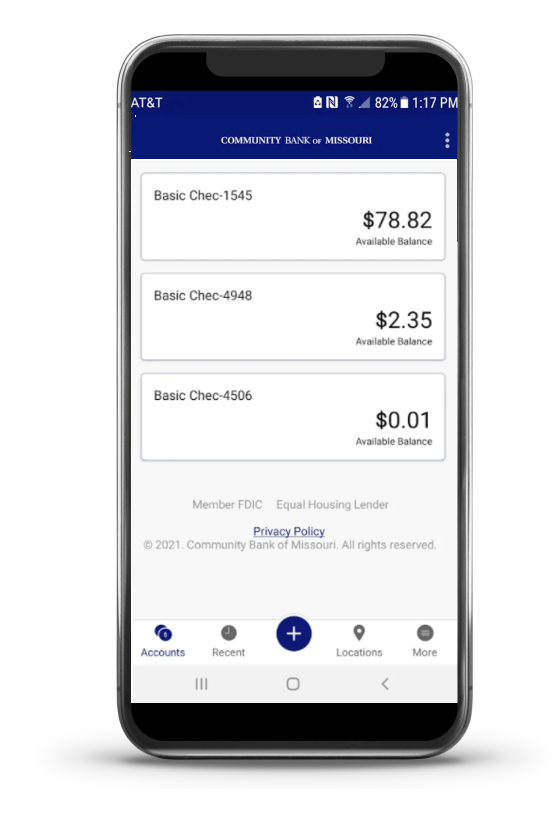 Bank on your schedule and your terms.
At home, on the go, from your tablet or phone. CBOM Mobile is the simple and secure way to manage your money in a way that works for you.