Community Bank of Missouri

Your Community. Your Bank.
A Message from the President
At Community Bank of Missouri, we are committed to providing the best banking experience for our community.  As a community bank we are invested in the people, businesses and organizations that make our community a great place to live and work.
In order to serve our community with great service we have started the process of modernizing our core operating systems.  This is a 6-month project, but the end result will be more efficient processes and improved customer support.
This investment in technology follows our commitment from the beginning of our bank in 2001-to upgrade our technology with convenient banking products while maintaining our friendly and personal one-on-one relationships.
There will be times in the next few months when our staff members may not be available because they are part of the migration team or because they are in training.  We will work in teams-while some are learning, others will be serving our customers. 
Thank you for choosing Community Bank of Missouri, we are genuinely grateful that you've chosen us to be your partner for all of your financial needs.
Stephanie Landwehr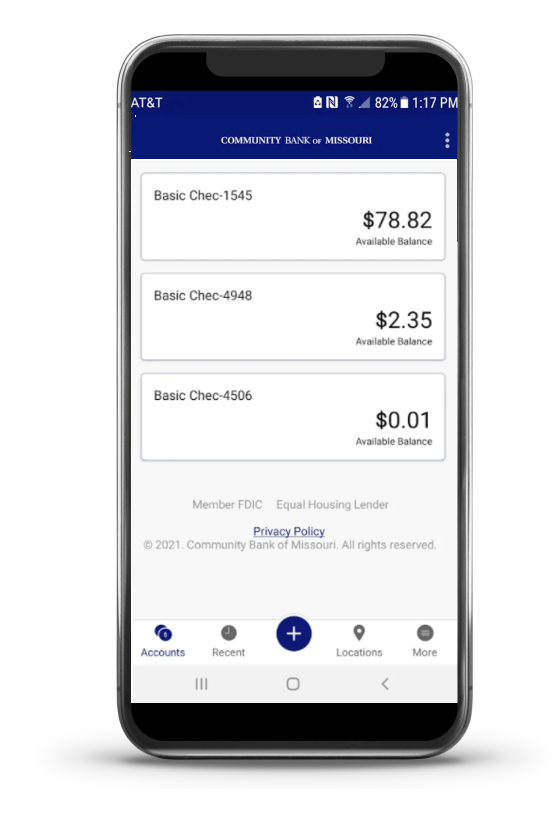 Bank on your schedule and your terms.
At home, on the go, from your tablet or phone. CBOM Mobile is the simple and secure way to manage your money in a way that works for you.