Community Bank of Missouri was founded in May 2001, in an effort to bring unparalleled banking excellence  to the Richmond area. It began with two local businessmen, Gary Arnette and Gregg Steele, who identified the need for a financial institution based in the community. After talking with local bankers D.R. and Stephanie Landwehr, the vision for Community Bank of Missouri was born. 
Over the past twenty years the board, officers and staff of the bank have made a commitment to blending the personal touch with technology. We are always upgrading the technology of our base products and services for the ease of our customers, but also enjoy talking and meeting with our customers one on one to offer our expertise in addressing their banking needs.
As the only locally owned bank in our community, we are invested in making sure our community has access to the banking services our customers need and want to help them achieve their financial goals.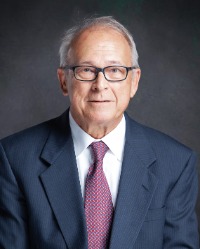 DR LANDWEHR, CHAIRMAN/CEO
D. R. Landwehr started his banking career in 1970 after obtaining his degree in accounting from Central Missouri State University. He was a bank president at age 29 and since then has built his career at several different banks across the state of Missouri and Kansas. His expertise is in the loan department, especially as a workout specialist. He has lived through several economic crises and honed his problem-solving experience through each event.
D. R. has also served his community as Chamber of Commerce president, Rotary president of three different clubs, hospital boards in two communities, and other various civic organizations. He currently serves as the Administrative Board Chair at the Hardin United Methodist Church and also as a member of the Excelsior Springs Hospital Foundation Board.

STEPHANIE LANDWEHR, PRESIDENT/COO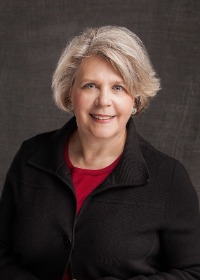 Stephanie began her career in 1978 after graduating from the University of Missouri with a degree in accounting.  She has experience and training in all aspects of banking and presently serves as president/chief operating officer and as a member of the board of directors.
Community involvement has always been important to Stephanie.  She has served on various boards and has volunteered for numerous organizations. Stephanie feels that being a community banker requires giving back to the community with time and energy to projects that enhance the quality of life in the communities that the bank services.
BRAD HOGAN, EXECUTIVE VICE PRESIDENT



Brad shares 31 years of banking experience with colleagues and customers at Community Bank of Missouri. Brad has been with the bank since its inception in 2001. Starting his banking career in 1990 working as a teller, he has worked his way along to becoming a member of the executive management team and a board member at the Bank. He and his wife Amy enjoy serving at the Richmond United Methodist Church supporting community arts and enjoys taking long drives down country roads. 
Brad's banking experience has been primarily in the loan arena specializing in commercial, residential and agricultural lending. Community bank of Missouri offers a variety of lending programs utilizing Federal Government lending programs and platforms as well as traditional lending products and services. 
Service to the community is important to Brad and over the years he has served on many boards and been involved with many organizations in our community. He also has been involved with the Missouri Banker's Association serving on various committees. Brad lives the attitude of being a life-long learner. 
 AMY DEITCH, VICE PRESIDENT/CASHIER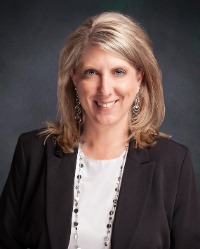 Amy has worked in the banking industry for over 25 years, beginning her career as a teller while attending high school. After graduating from William Jewell College with a degree in mathematics with an emphasis in data processing, Amy continued in the banking industry working for another local financial institution in accounting and as the network administrator. 
After serving in various position at Community Bank of Missouri, Amy is now the Cashier of the bank and this position is where her true passion lies. Being with the bank since its inception gives Amy a solid background for keeping the operations of our bank safe and secure, for moving our bank forward with technology and for making sure our bank stays relevant with the products and services that we offer to our customers. 
After hours Amy stays busy helping her husband with their farming operation and keeping up with two very active teenagers. Living in a small rural community, she understands the importance of being involved in the community and makes sure our bank offers a friendly and personal touch to all our customers.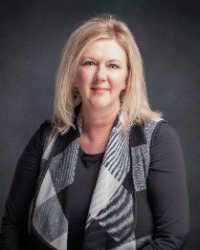 MICHELLE RECTOR, VICE PRESIDENT
Michelle has worked in the banking industry for 25 years.  She started her career as a secretary and has progressed to a loan processor, loan administrator and now is a loan officer.  Her knowledge of lending from the beginning of the process to the final closing is invaluable to our customers.
Prior to joining Community Bank of Missouri in 2005, she stayed at home with her two boys and ran a daycare. She enjoys spending time with her two sons and is very close with her family.  She also enjoys being outdoors, spending time with friends and crafting.
Michelle grew up in Lexington and understands how important it is to be involved in the community.  She's served on the Booster Club Board for the last 4 years.  She feels it's essential to be part of a local bank that cares for and understands the needs of its customers.
AMANDA DUNCAN, LOAN OFFICER 
Amanda began her career in banking nearly 20 years ago.  She has worked in the community banking environment as well as the metro banking market where she was Vice President of commercial lending and had experience opening several new banking centers.  But community banking is really what she enjoys, so an opportunity to come back home and use her experience in lending and customer service in her hometown were what attracted Amanda to Community Bank of Missouri.
When Amanda isn't working, she loves spending time with her children and attending their school activities and sports.  She also enjoys gardening, decorating and traveling.
Amanda was born and raised in Richmond and wants to see the communities we serve thrive.  Community banks are essential to that process and Amanda is ready to give our customers excellent, one-on-one personal service.